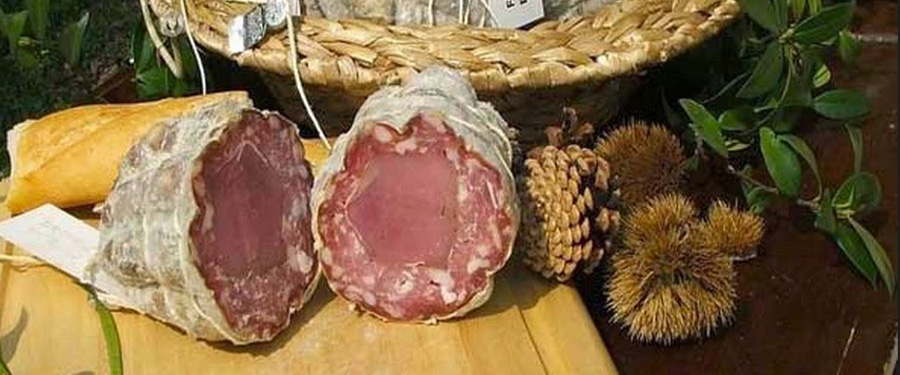 Filetto Baciato
This article is the first in a series, to help you discover the wonderful delights of this area.
The filetto baciato is a typical salami from the Monferrato area of Ponzone.
It is a salami made with salted and spiced pork sirloin wrapped in pork salami paste.
The best cuts of pork are used to create this typical product.
For salami pasta we use fine cuts such as bacon and bacon.
The secret of salting and grinding is jealously guarded.
The salami pasta is coarsely ground and flavored with pepper, garlic, wine, nutmeg and left to flavor for about a week, the product is bagged in natural casing to maintain a high quality standard.
Seasoning ranges from 2 to 6 months.
It is a unique salami that you must try.
The production area is Ponzone, you can find it in the best butchers and delicatessens in Acqui Terme.
In our B&B Sambuco innamorato is served for breakfast.